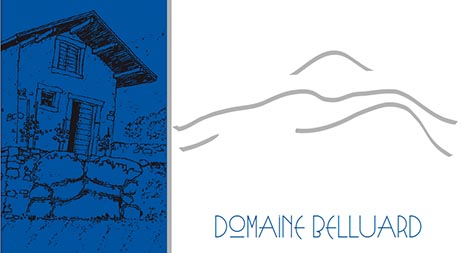 Domaine Belluard
is a French domaine established in 1947.
It is located in Ayze, Haute -Savoie, a land  of unexpected eccellence.
In 1986 Dominique Belluard made his first Gringet vintage.
In 1988 he officially joined the business and gradually took over the wineyard management and winemaking carefully preserving the treasure of his autoctonous vines.
Dominique left us in June 2021 and his wife Valèrie decided to take care of the winery.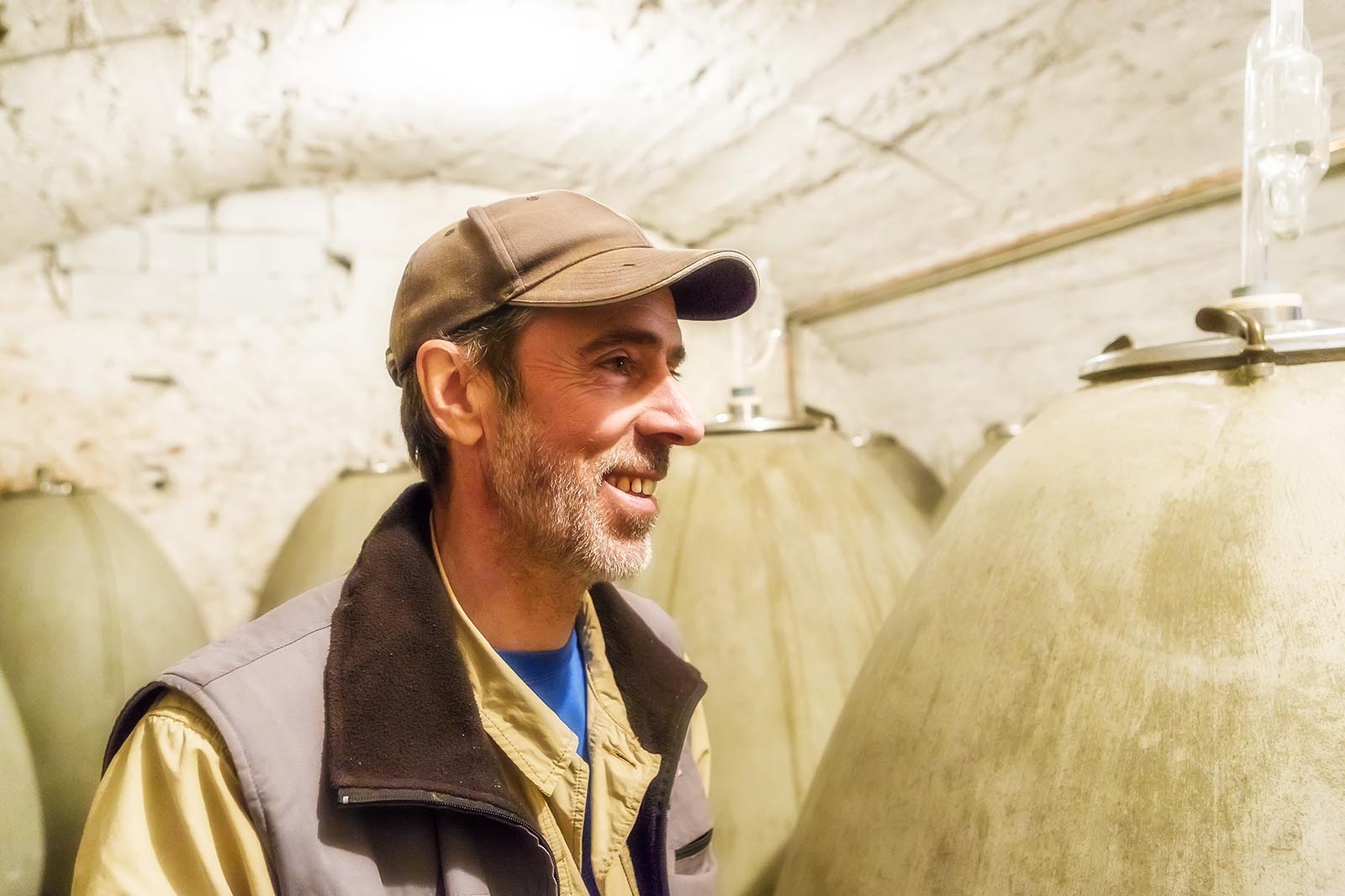 Terroirs:
Chalky scree of the Chablais Massif with small pebbles. Sediments of very ancient glaciers with clay and limestone strata. (Les Perles du Mont Blanc)
Chalky scree of the Chablais Massif: small pebbles. (Mont Blanc Brut Zéro)
Chalky scree of the Chablais Massif with small pebbles. Glacial Moraine and marl with Jurassic fossils. (Les Alpes)
Glacial sediments with molassic strata and Jurassic Fossils. (Grandes Jorasses)
Glacial Moraine (marl with Jurassic Fossils). (Pur Jus)
Sediments of ancient glaciers with red clay. (Le Feu)
Sediments of ancient glaciers with red clay. Glacial Moraines and marl of the Jurassic Age. (Mondeuse Noir)
Grape Varieties:
Gringet, Altesse, Mondeuse Noir.
Area:
Exposure of the vineyards
For Gringet and Altessse: southern exposure
For Modeise Noir: south-eastern exposure
The vineyards of Ayze, the closest to Mont Blanc of any in Savoie, are reflected in the Arve river and are at home in the French Alps and Pre-Alps of Chablais. The Mole is the mountain of the southernmost peak of the Chablis Massif where the ubiquitous limestone scree comes.
Classification:
AOP AYSE-Vin de Savoie
AOP Blanc-Vin de Savoie
AOP Rouge-Vin de Savoie
Target:
The main concern of the domaine is to cultivate the vineyards by respecting winemaking traditions and terroirs.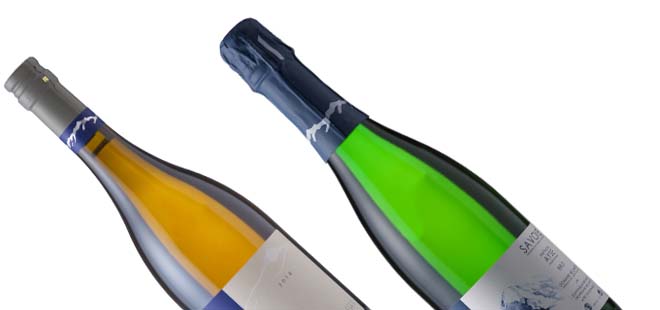 Descriptions
Evalutation:
a wine that transports the mind and the heart in a definite place which is at the same time universal can be defined as the most successful  philosophical work nowadays.
Gringet: natural high acidity, finesse, minerality, freshness
Altesse: precious grapes, crispy acidity. Relatively high-alcoholic level
Mondeuse Noir: structure, a reader of the terroir
Common notes:
deeply-rooted in the terroir, these wines let the soul migrate in the alpine atmosphere.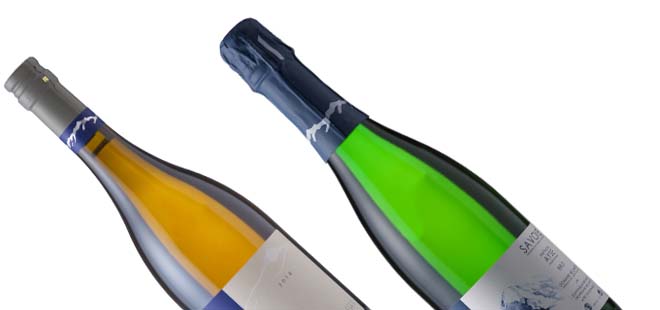 AOP Ayse - Vin de Savoie
"Les Perles du Mont-Blanc" Brut cuvée
Vintage: 2016
---

100% Gringet
3 g/l
more than 24 months sur lattes

The aroma is fruity with currant and wild strawberry notes. It  reveals  balsamic hints of alpine stars and mugo pine. Oyster. Wrapping and fresh. Between earth and sky it is well supported by a strong acidity. Anton balance. Harmony in the wine and in the soul.
Persistent.

Crunchy sage and pineapple gel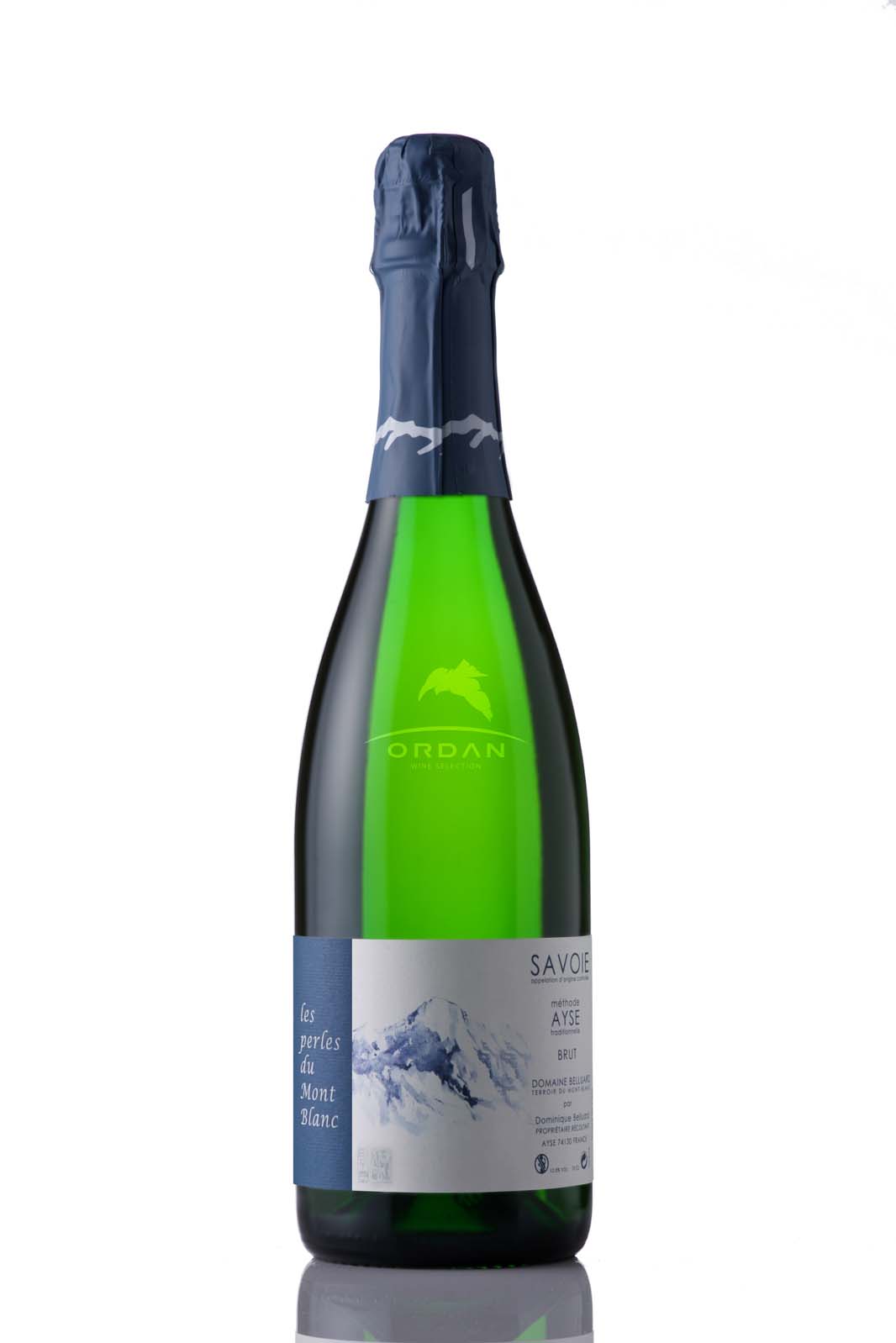 AOP Blanc - Vin de Savoie
"Les Alpes" Gringet cuvée
Vintage: 2018
---

100% Gringet
Exposure: South
450 m

An encounter with a wine of rare elegance in full respect of the terroir, the grape and its characteristics. Subtle notes of red fruits and apricot, papaya, alkekengi and grapefruit. The char between limestone and quartz. The green pistachio in the finish introduces to the sip with a crystal clear savoriness. Noble sip, from a large and distinct bouquet that gives cleanliness. Touches of sapidity.  A wine that vibrates and lives. Perfect harmony between aroma and taste.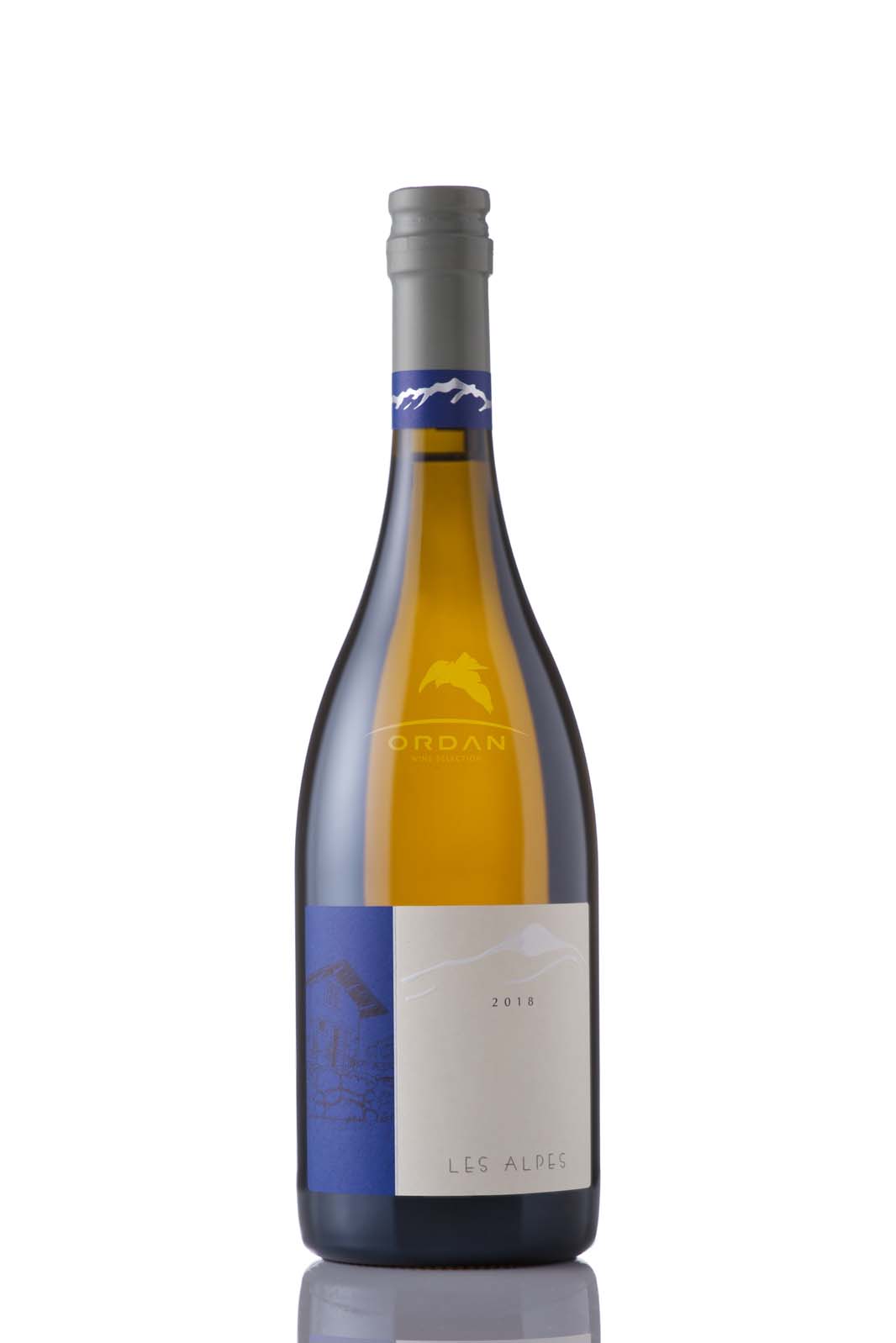 AOP Vin de Savoie Blanc
"Le Feu"
Vintage 2019
---

100% Gringet
It is a vineyard with a southeast exposure located at 450 m above the sea level on red clay soil with glacial sediments.

The wine shows a straw yellow colour with golden reflections.
The aroma is intense and broad. A  vein of exotic citrus fruits such as orange and lemon is followed by notes of white peach, green apple and white melon. There are also floral scents of mint and edelweiss and perceivable mineral sensations of limestone and hydrocarbon. It is a pure and crystalline wine with a dry entrance that flows sweet with soft, enveloping warm notes. The taste is full, the character is vibrant and mineral. A fresh, fine and balanced wine with an endless persistence that reveals harmony.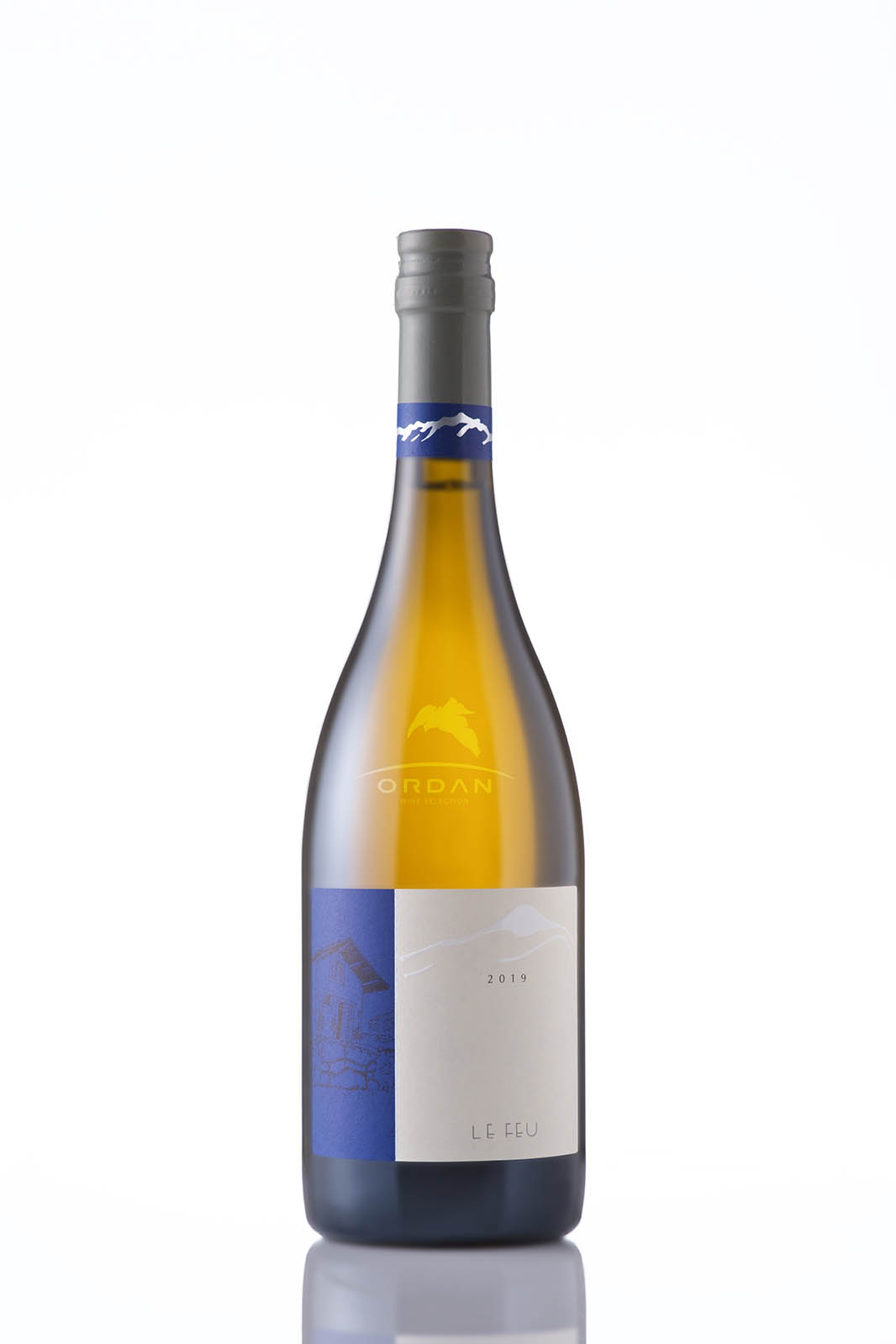 AOP Blanc - Vin de Savoie
"Grandes Jorasses" Altesse cuvée
Vintage: 2018
---

100% Altesse or Roussette of Savoie
Exposure: South
Height: 450 m

The bouquet is floral and fruity. It recalls mountain flowers and fruits. On the palate it results wrapping, well-rounded and of exceptional overall drinking pleasure. The wine is agile, harmonious with vegetal lacustrine hints and a crispy acidity.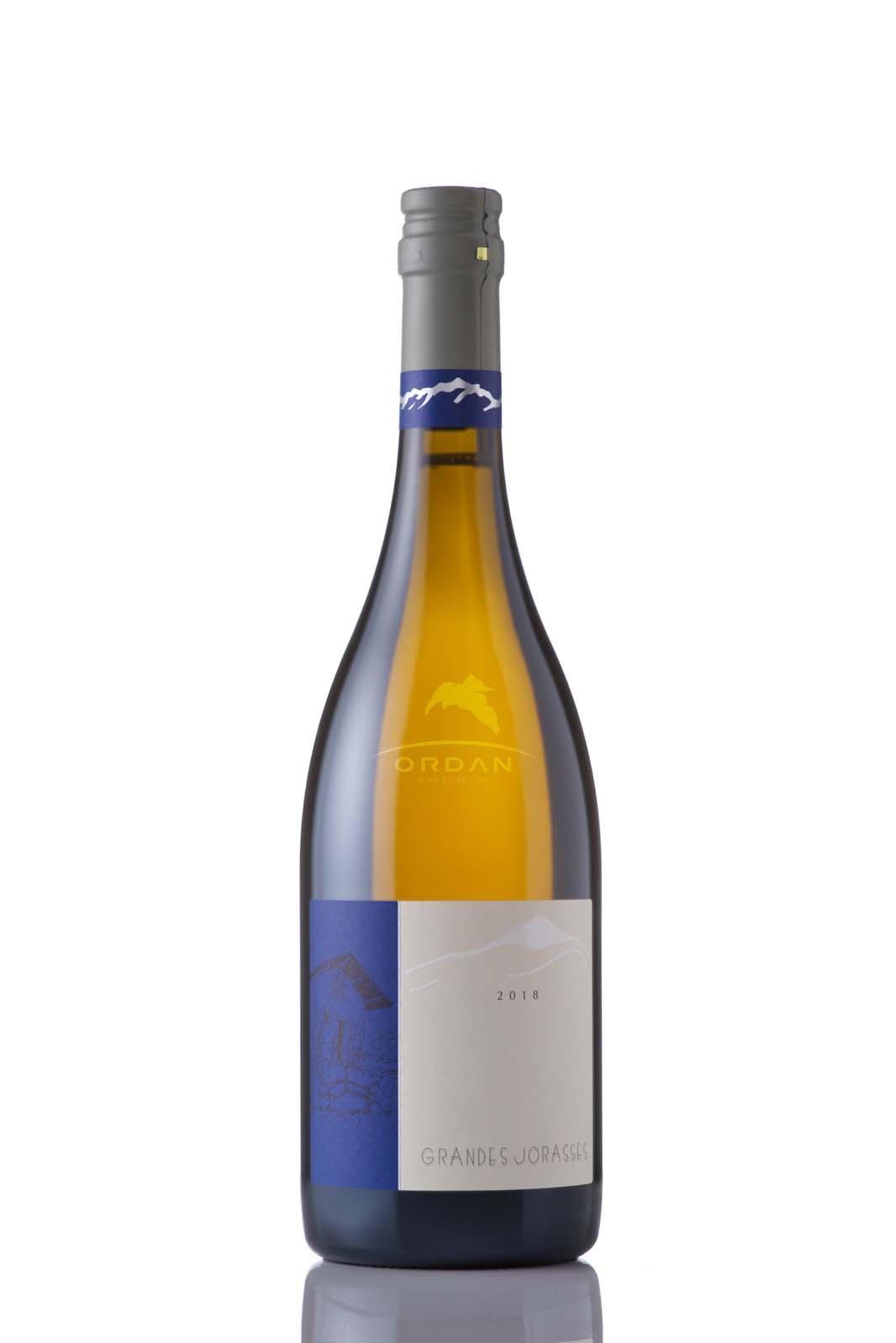 AOP Blanc - Vin de Savoie
"Grandes Jorasses" - Altesse cuvée
Vintage 2019
---

100% Altesse or Roussette de Savoie (native grape variety)
Exposure: South - Height: 450m
One month maceration - no sulphites added

The wine shows a pastel yellow colour with light orange nuances. The bouquet is intense, mineral and fruity. Limestone and then yellow peach and almond unfold into notes of quince. And even yellow plum and bergamot. In the mouth sensations of acidity, softness and sapidity. A quite warm wine with tannins that recall the taste of a lemon seed. In Pino Cuttaia's own words: "Never would a mother remove it, never would a mother let it miss".

Alalunga tuna slices by Chef Pino Cuttaia (La Madia - Licata - AG)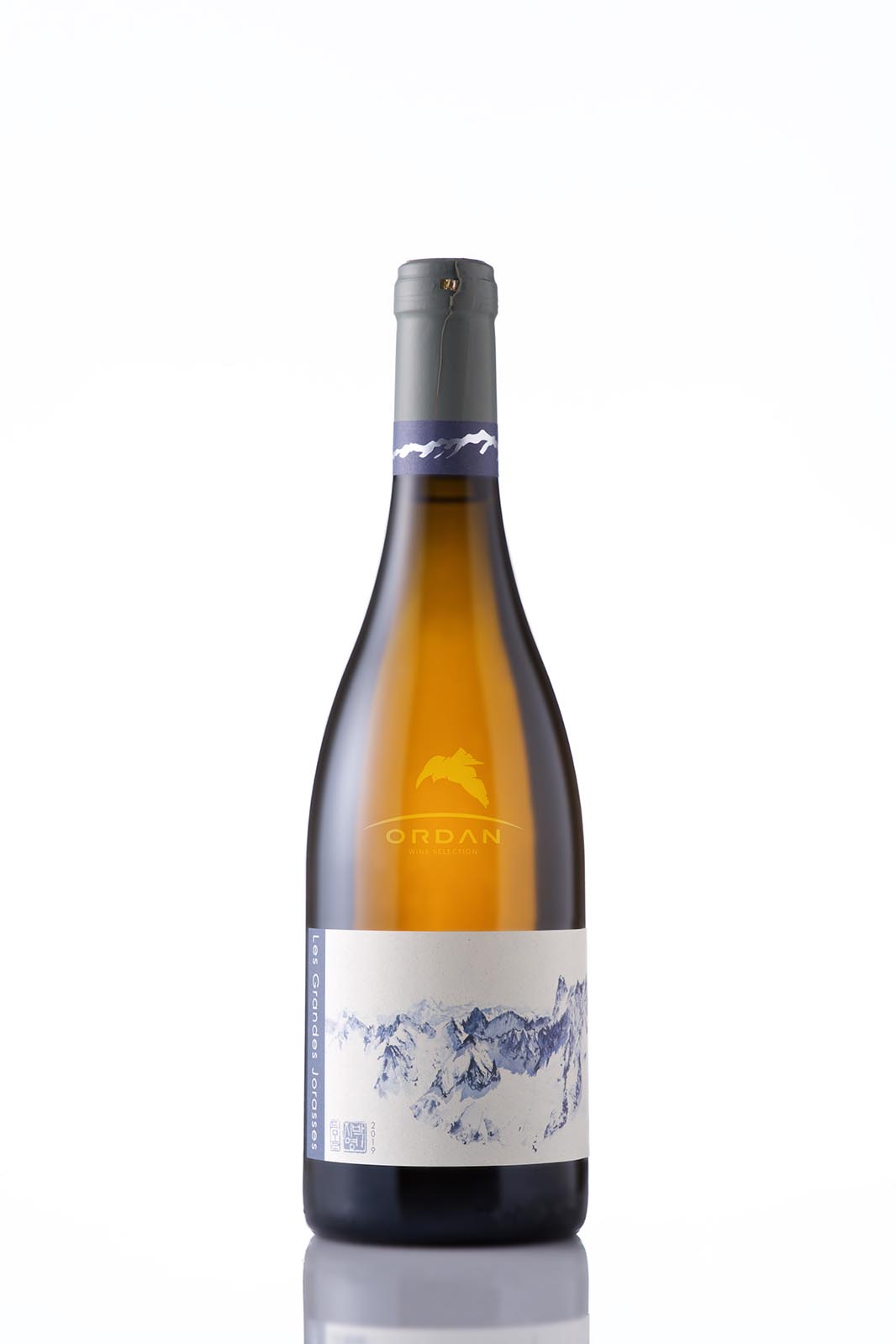 AOP Blanc Vin de Savoye
Eponyme
Vintage 2020
---

100% Gringet
South/south east exposure at 450 m above sea level
Not filtered, no  sulphites added.
Vinification: Dominique Belluard. The Cuvée was completed by Fanfan Ganevat.

Eponyme is the only white wine made by Domaine Belluard in 2020. It is a tribute to Dominique Belluard, ambassador of Gringet.
A wine with a mineral profile, floral notes, yellow fruit ,such as peach and dried fruit, such as almonds. On the palate it is lively and tasty. It is enhanced by spicy hints.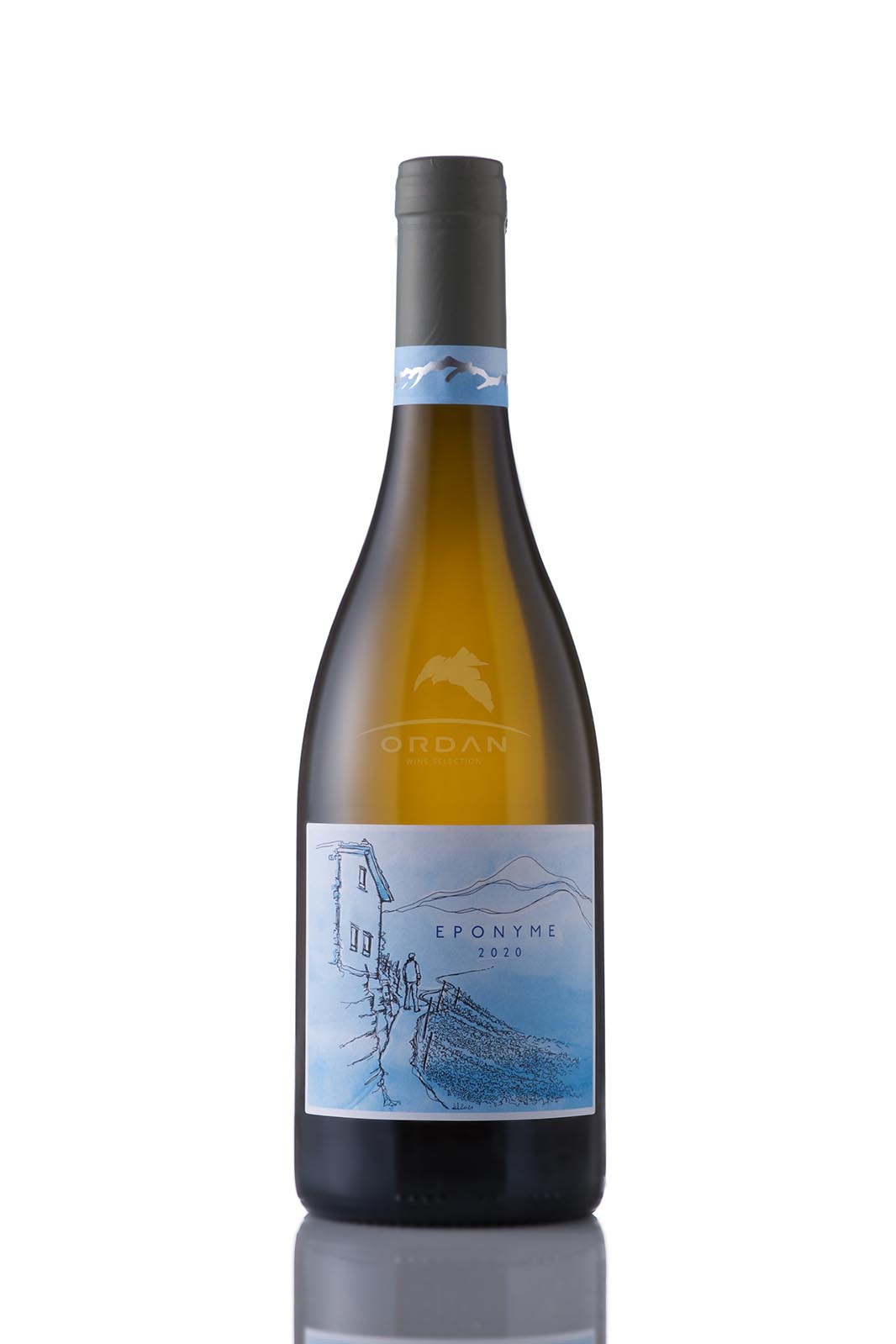 AOP Rouge - Vin de Savoie
"Mondeuse"
Vintage 2019
---

100% Mondeuse Noirt
No sulphites added
Exposure: south east
450 m

A reader of the terroir. Delicate red fruits, earth hints and floral notes, white pepper. Structure and acidity are in perfect harmony with glacial freshness.